One benefit of getting up early is the morning sky.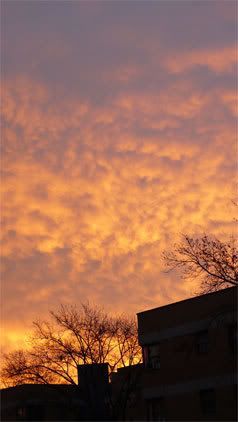 I recently purchased a new "point and shoot" digital the
Panasonic Lumix LX2
and I absolutely love it. The 16x9 option I am finding addictive.
I have a lot of Belated Blogs to post, I had my 10 year High School re-union, Joanne and I interviewed David Blaine, my friends and I had our second annual TURKEYFEST. I'll try to post them soon.
But for now, enjoy the day, it looks like it's gonna be a nice one.