Holy Crap. I am tired. Almost done here in Sundance, one more day till we fly out of here. Episode 4, "Sundance Real Facts" is up and running below: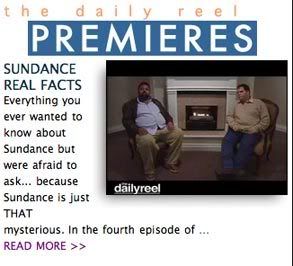 And if you've missed any of the other episodes you can catch them at
The Daily Reel
or at my
You Tube page
. Also posted up there is this:
Me and MC Hammer made an animation! And Hammer is not the only celeb we've gotten to rub elbows with, peep these screen shots: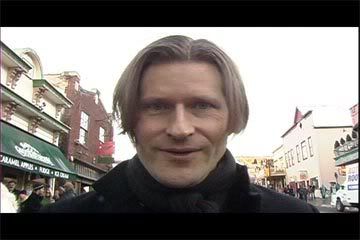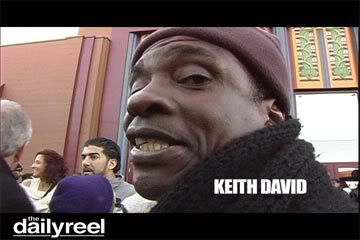 We're killing ourselves here in Park City, Utah to bring you guys "Deep inside Sundance." But it is all worth it. I know we are all extremely pleased with the shorts< I hope you guys are diggin em as much as we are. We were even featured in New York Magazine's website the other day, and we think that's super cool: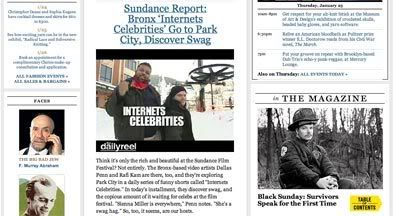 Here's me at 5am this morning. I'm not sure if my expression is a result of being overworked, or lack of sleep, or rather the fact that at 5am I am sitting next to a large Bronze Bear. You decide
While here I have been given a per diem to provide myself with the nourishment of food. Unfortunately, the per diem is not great. I don't mean to dis the reel, I am EXTREMELY grateful for the opportunity to be here, and they covered our lodging and airfare which is awesome, but I HAVE had to be resourceful in making the per diem last. Like, skipping breakfast for instance. Here's one example, I had for lunch a day or two ago:
For me, things in a bread bowl is the epitomy of cold weather cuisine. There's nothing like hopping off the slopes and sitting down to a hot bowl of soup in a bread bowl and a Hot Chocolate. I know it doesn't LOOK appetizing, but it wasn't half bad.
As I've said, we have all been working as long and hard as we can to make these daily posts happen. I also wanted to share with you a photo series of one of our illustrious hosts, taking a nap. Through him we discover the Science of Sleeping in any position and falling alseep instantly. A truly amazing sight to behold: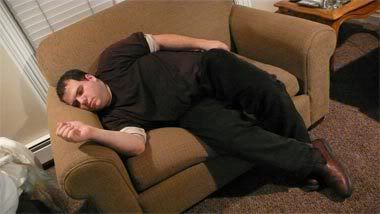 And finally, again at 5am I peep this in a window and wonder to myself, Is THIS what I should take home as a souvenir?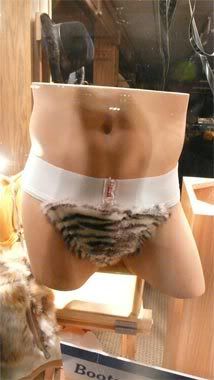 I mean, Park City IS known for the fur. What do you think?