So I was walking around today and came across this scene: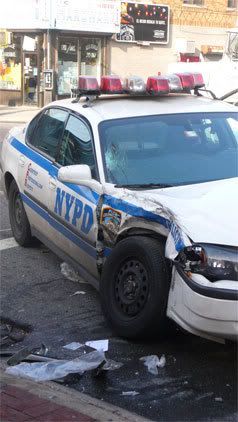 Apparently America's finest isn't always at it's finest. This looked like a pretty bad wreck. Not sure who's fault it was, but I blame the men in blue. Don't get me wrong, I have NO problem with cops, they do a lot for everyone and have for me in the past. But honestly, how many times have you seen cops illegally parked, running red lights or speeding. Did you know that if their sirens aren't on they are bound by the same traffic laws as you and I. Sometimes I feel like sticking my head out of the window of the car and doing a "wooooowooooowoooo" sound. Citizen's Arrest!
Today my good pal Joe stopped by, we were working on a film class edit that is really awesome. I'll post it when it's done, it's HILARIOUS! So I grabbed a few of his business cards and scanned em in for his archives (of which I control and monitor.) I think they are just so freaking awesome!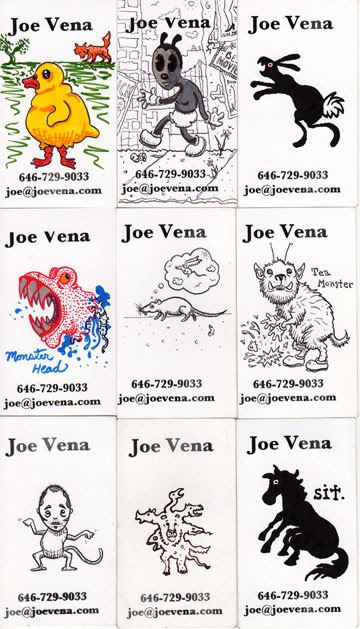 He also brought by a little clay rocketboom figure. We want to start incorporating him into the episodes as a regular character, on the news desk, talking with Joanne, pulling things out of his head. This guys is just a prototype:
Ideally we would like to build a custom armature and make him out of lightweight aluminum (red) complete with little rivets and a hinged top. Anyone know of a good machinist or engineer?