Romance Week is all about the love. We watch a movie together, a love story, a new one each night, and we take turns cooking dinner for each other. Another aspect of Romance Week is that we can give gifts at anytime. Yesterday I presented my lady with a new DVD player, as her old one was constantly skipping and having trouble reading DVDs. But today, she got a very special gift.
I was working that day for Rocketboom, covering the
American International Toy Fair
. Here you can see the completed piece:
I saw a lot of fun things, but when I saw this, I REALLY wanted to give her one: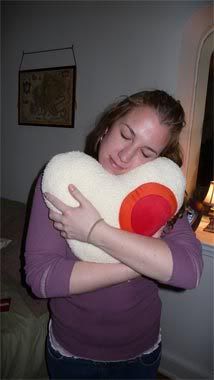 Sheila is the only one, other than the creator, that has one of these hearts. You can get them mind you....in SUEDE, but the fleece ones are new and not out yet. The Creator is a friend of a
friend
. So once I told his girlfriend about Romance Week, that let me get one. The heart beats. When you are stressed or are having trouble sleeping or just need to relax, you hug the heart and your heart begins to match the beating heart inside the pillow. The heartrate of the....heart...is not unlike the heartbeat of a
Buddhist monk
or a person in
deep sleep
. pretty neat if you ask me...not to mention terribly romantic....RIGHT?!
This evening Sheila made dinner and it was delicious, recipe linked to image:
And we watched a classic that we had both seen, at least most of it, before we fell asleep: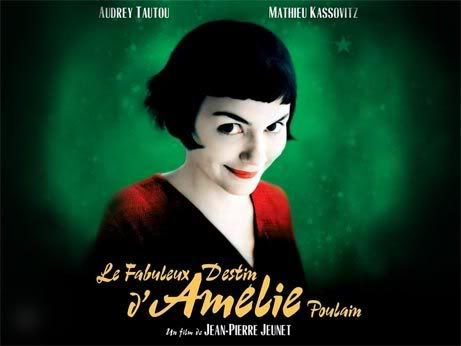 If you haven't seen this, for shame, and if you don't own the soundtrack, FOR SHAME!