It is now...... 7:10 in the AM. I have been up for an hour. WHY? I don't know why. I just woke up, was completely awake, and felt completely refreshed. This is strange, for I am never ususally up BEFORE the sun:
SEEEEEE! The sun wasn't even UP yet. Oh well, snapped this shot of the street, which was being dusted with a light snow, it's stopped for now: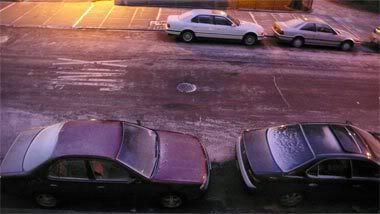 I figure I might as well do some work, so here I am, posting a fresh blog nugget for you.